The Bicycle Trail

Welcome to The Bicycle Tail, a fresh source of information for bicycling enthusiasts. Whether your preference is street bicycles or mountain bikes, or if you are into competitive cycling or casual riding, this site is for you. We look at the latest bikes and gear for everyone from kids to seniors, to help you enjoy bicycling to the maximum. We offer news from the world of bicycling, along with gear reviews that help you find exactly the right equipment. Our goal is to present exceptional cycling content that is informative and easy to read, so you can find what you need, and then get back out on your bike.
Mountain Bikes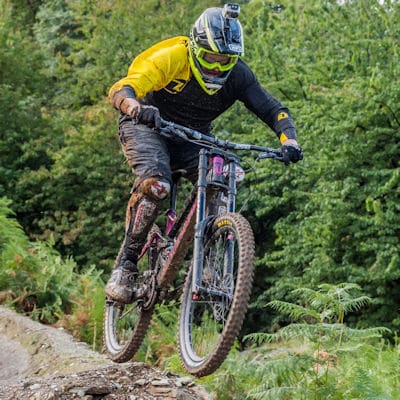 There's something so freeing about exploring the great outdoors, and something so invigorating about biking through nature, uninhibited by roads. But before you take to the slopes of your nearest mountain, or even set out on backwoods hiking trails, making sure you invest in the right mountain bike for your unique needs (check out our reviews of mountain bikes under $1000 and mountain bikes under $500 for examples) is crucial to ensuring your next trip goes off without a hitch. A good mountain bike is built to absorb some of the shocks that come with the rougher terrain, while still providing you consistent maneuverability, whether you're descending a mountain bike trail or peddling along a back road. Mountain bikes come equipped with state-of-the-art gear options to let you go from the stress of the ascent to the speed of the ride down without straining your body. For example, mountain bike grips will help you control your bike better. Another important thing to keep in mind is the specialty tread that mountain bike tires provide, allowing you to grip in even the rainiest of weather. Similarly to street bikes, mountain bikes are made to keep your body low to the frame of the bike, to help reduce any wind resistance. They are also usually made of durable, but lightweight materials to help absorb some of the shock without damaging the frame (or you)!
When it comes time to invest in a new mountain bike, it's best to keep in mind how often you will find yourself mountain biking. If you are looking for a bike that can transition from dirt road adventures to street travel, you may want to invest in a hybrid bike (check out our review of hybrid bikes under $500), which marries the mountain bike design with the sleekness of the street bike. However, if you want to take your cycling to the next level and explore the great unknown, investing in a high-quality mountain bike is worth every penny. Not only is it a good idea to make sure that your mountain bike is the right design to perfectly fit your cycling routine, it's important to invest in the right gear for mountain biking, from mountain bike lights, GPS units, emergency kits, hydration systems, and even camping gear for long treks cross country. One of the greatest things about mountain biking is you are no longer limited by the road, but that also means you need to be prepared just in case things go more off road than you expected. Bike pumps and patch kits are the mountain biker's best friend, as well as bike chain lube, multitools, padded bike shorts, and of course, a high-quality helmet.
No matter if you're looking for a beginner mountain bike for a leisurely ride around the park or an intense mountain bike made to travel the globe, making sure you invest in the right bike for you is crucial. That's why we've gone ahead and picked out some of the top mountain biking gear on the market, so you can spend less time sifting through customer reviews and more time out on the trail. So embrace the great outdoors with these helpful options for mountain bikers of all skill levels, no matter where the road less traveled by takes you.
Street Bikes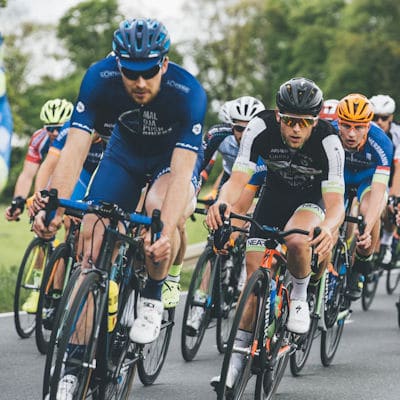 Street biking brings to mind the busy streets in New York city, weaving down side streets and becoming part of the hustle and bustle of the city. And while your street biking experience doesn't have to be as fast paced as the Tour de France, it allows you to explore more of any city or town than you could in a car. Street biking focuses on speed and precision, and the bikes are meant to be light weight, durable, and in some cases, collapsible so you can take your bike with you no matter the terrain. Street bikes are usually made of carbon or aluminum and have thin frames and thinner tires to allow you to travel at high speeds over pavement. Most street bikes work better on paved roads and some well-trodden trails but are not ideal for off road or dirt trails that require heavy-duty shock absorbers to help soften the blow. Street bikes can vary from the sleek, racing-ready bike that is good for short distance commutes, to heavier built street bikes meant for traveling long distance. No matter what you're looking to get out of your street bike, it's important to make sure you invest in a high-quality bike that will last you for years to come.
The first thing to keep in mind when shopping for a street bike is choosing the right design for your needs. If you are on a budget, be sure to check out our review of road bikes under $1,000. If you are about to start a training regimen or are looking to take your cycling skills to the pro leagues, you'll want to invest in a top-of-the-line street bike to help you achieve your goals. Conversely, if you find yourself making the commute to and from your workplace or around town, you may be looking for a more economically friendly option that will still allow you to cycle with style, like electric bikes. Not only should you invest in a base bike that suits your needs, it's important to get your bike fitted correctly to fit your unique body shape to prevent back and arm pain while you bike.
Besides investing in a good street bike, it's important to make sure you have everything you need for biking down crowded city streets, including reflective gear, padded shorts, cycling arm sleeves, mounted GPS units to help you know where you are at all times, bike lights, and more. Safety should be your goal any time you take to the road, and making sure you are as visible as possible when cycling is crucial to avoiding accidents when sharing the road.
No matter if you're looking to branch out into the competitive circuit or are looking to take a more environmentally-friendly and health-conscious commuting option, we've gathered some of the latest street biking equipment on the market and ranked them, so you can spend less time sorting through internet reviews and more time taking to the streets. And if you are close to the beach you may want to invest in a cruiser bike you can afford. So strap on your helmet and explore the heart of your city like you've never seen it before.
Training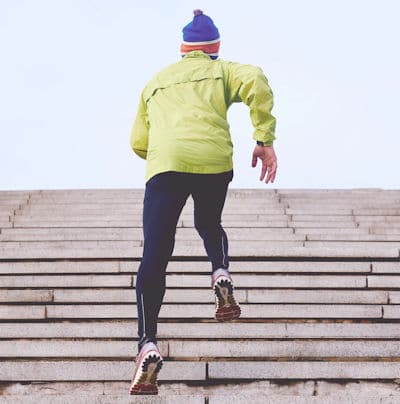 Whether you're a first-time cyclist (if so, check out our review of bikes for 2-year olds or have been cruising along with your training routine for a couple months, training to become a better cyclist doesn't have to be daunting. The key to sticking with your training schedule and making improvements along the way is to make sure you have the right gear and the right schedule to help bring your body to its peak performance level. When training for street cycling or even mountain biking, the first thing to keep in mind is that you shouldn't jump into training at the hardest level. It is important to take it easy and slowly work your way up to more difficult training sessions. That's where having the right equipment comes into play. Whether you're looking for a lightweight bike to get you started on your cycling journey, or are looking to invest in things like padded shorts and helmets, or power meters and heart rate trackers, we are your one stop shop for everything you need to become a cycling expert in no time.
The most important thing to keep in mind when starting your training routine is to make sure that your gear works for you. While it may be tempting to jump right into a top-of-the-line bike right off the bat, if you don't have your cycle fitted to match your unique posture, you may find yourself sorer than usual after you finish training. On top of cycling training, there are plenty of at home exercises you can do to get yourself at peak performance. And if you are looking to keep up your cyclist's training during the colder months of the year, you should invest in an exercise bike so you can stay in peak shape all year round.
It's important to remember to invest in the basics when getting started with your training regimen. From GPS watches and water bottles to moisture-wicking clothing and sneakers that will keep your feet comfortable and dry while you exercise, there is no shortage of equipment that can help give you an edge when you're training.
No matter what stage of your training you're in, making sure you have the right equipment is the first step to preparing yourself for your next big race, or taking on that next trail. If you feel overwhelmed when getting started, look no further than our helpful listings of the top cycling equipment for training, ranked by the highest quality (and most reasonably priced) items on the market. So get ready to spend less time shopping around for your next piece of cycling equipment and get back to your training regiment in no time flat. What are you waiting for? Get ready, get set, and go cycle!